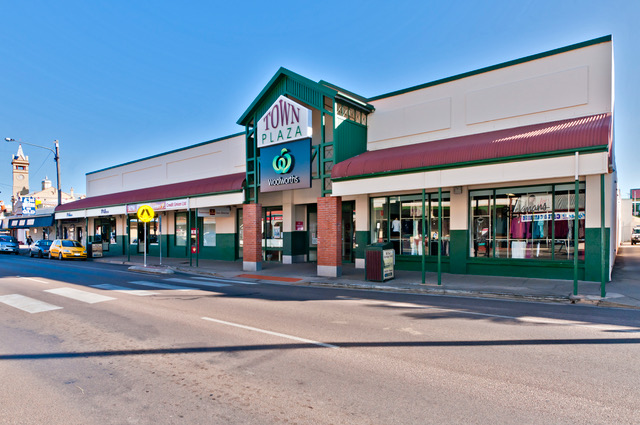 Town Plaza Shopping Centre
Town Plaza Shopping Centre is a modern enclosed air conditioned shopping centre anchored by a Woolworths Supermarket together with 10 specialty shops. The centre is in the main street, features three street frontages and was substantially expanded and refurbished in 2001.
In addition to the Woolworths supermarket, the centre boasts specialty retailers including Millers Fashion Club, Rockmans Fashion, a newsagency, a butchery and a credit union.
Location
Town Plaza is the dominant retail facility in Charters Towers, a regional town in North Queensland approximately 130 kilometres south west of Townsville.