Merrifield Business Park attracts continued investment
MAB and GPC, developers of Merrifield Business Park, have sold a built to lease office and warehouse facility at Lot 501 Innovation Drive, Merrifield Business Park in Victoria.
The 21,370 square metre development was acquired by the Dexus Australian Logistics Trust (DALT), bringing their total investment in Merrifield Business Park to circa $100 million following the acquisition of the Ford spare parts distribution centre last year. MAB and GPC will undertake the development, while Dexus will be responsible for the leasing of the space.
This transaction will bring the level of commitments at Merrifield to 190,000 square metres of space including facilities for Dulux, Ford (also owned by DALT), DHL and small goods manufacturer D'Orsogna among other major tenants. Over the next ten years, Merrifield Business Park will accommodate over 1.2 million square metres of commercial and industrial property, worth in excess of $1.4 billion.
MAB General Manager Commercial and Industrial, Michael Martin, said the demand for industrial and logistics space at Merrifield Business Park and the northern industrial corridor is strong.
"The transaction demonstrates continued confidence in the northern industrial market of Victoria and for the quality industrial product being delivered at Merrifield Business Park," said Mr Martin.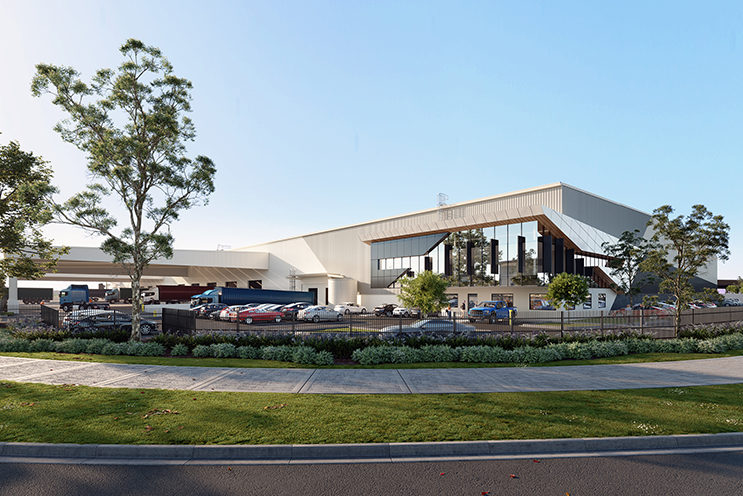 The delivery of the facility will be managed by MAB and GPC in partnership with industrial construction company, Texco.
Texco Director, Tom Bull, said: "We welcome the opportunity to work with MAB, GPC and Dexus on another significant warehousing and distribution project."
Merrifield Business Park is set to be Victoria's largest masterplanned business and employment precinct, strategically located with direct access to the Hume Freeway, 15km to Melbourne Airport, 30km to the Port of Melbourne and access to a rapidly growing labour force, in one of Australia's most dynamic growth corridors with excellent connectivity to all major transport modes.
Construction of Lot 501 Innovation Drive will commence in March 2021 and is expected to be completed in November this year.
The deal was successfully negotiated by CBRE Capital Markets, Industrial and Logistics Director, Ben Hegerty, and Executive Director, Chris O'Brien.